PETA calls for Punxsutawney Phil to retire and be replaced with AI robot for Groundhog Day
For more than 130 years, a group of men in black tie outfits and top hats hoist up a weather-predicting rodent to a crowd at Gobbler's Knob in an otherwise sleepy town in western Pennsylvania on every 2 February, when a groundhog "announces" whether he's seen his shadow. The tradition goes: If yes, there's six more weeks of winter, and if not, there will be an early spring.
As the town prepares for its 2020 event, animal advocacy organisation People for the Ethical Treatment of Animals says it's time for Punxsatawney Phil — whose name is shared among the many groundhogs who have participated in the tradition — to retire.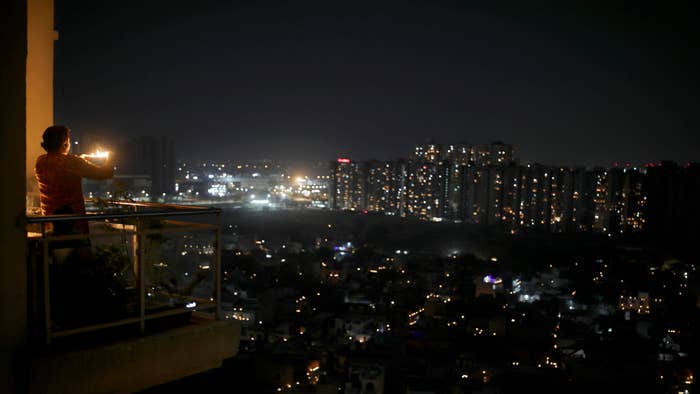 In a letter to the president of the Punxsutawney Groundhog Club, Peta founder Ingrid Newkirk suggests an "animatronic groundhog with artificial intelligence" could replace him.
Ms Newkirk says an "AI Phil" would renew interest in Punxsutawney and generate "a great deal of buzz" similar to Sony's aibo robot dog. "By creating an AI Phil, you could keep Punxsutawney at the centre of Groundhog Day but in a much more progressive way."
Using artificial intelligence will also inject actual weather prediction into the event, Peta says.
"Gentle, vulnerable groundhogs are not barometers", says Peta's executive vice president Tracy Reiman. "Peta is offering the club a win-win situation: Breathe life into a tired tradition and finally do right by a long-suffering animal."
Ms Newkirk suggests that the tradition, immortalised in Harold Ramis' 1993 comedy starring Bill Murray, has lost its edge as the moment now competes for attention alongside younger generations more connected to the world around them.
The organisation successfully pushed for a North Carolina town to end its "possum drop" tradition on New Year's Eve, in which a live possum was trapped in a glass box and lowered to the ground during a midnight countdown.
But for Punxsatawney, Peta is offering a way to keep the tradition alive.
"This is a generation whose members book rides on their smartphones and will never walk into a bank to deposit a check", Ms Newkirk writes. "Ignoring the nation's fast-changing demographics might well prove the end of Groundhog Day."
In a statement to the Washington Post, Groundhog Club President Bill Deeley says the club must be doing "something right to keep attracting people and keep them coming".
He said: "Why would they make a movie about it all if we did something wrong?"